Have your pupils take The Food Safety Challenge – it's a Watch-&-Click video test, with scores and feedback which will enhance your lessons or revision.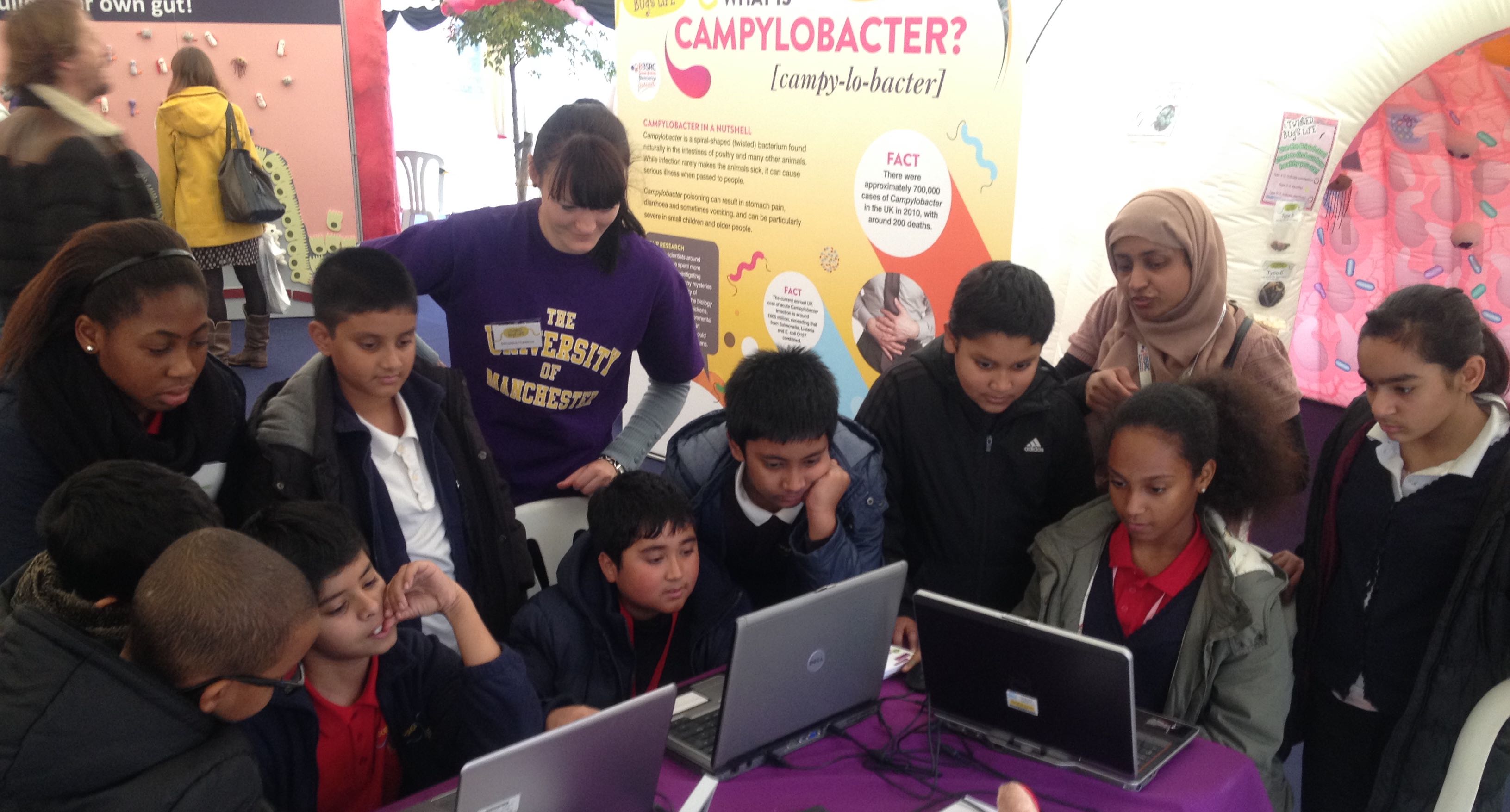 Information for teachers
Based at the University of Manchester we have developed this intuitive video quiz to test and improve children's understanding of how to store, handle and cook food correctly.
Want your pupils to take part?
If you want to know how well your class does please contact us BEFORE your pupils take the challenge.
You can preview the challenge here.
To find out more, and how to involved, read our information sheet.
For pupils to take the challenge simply use this url: http://tinyurl.com/uomschools or follow the link in the Student Zone.
Share!
We hope you like the challenge and want to forward it onto other schools or colleagues. Please use this url http://tinyurl.com/schoolswelcome
Based in or near Sheffield or Manchester?
We can visit schools in, or near Sheffield and Manchester, to help your students take The Food Safety Challenge.
We also offer to fill a full lesson with engaging food safety resources.
The lesson is conducted by Dr Caroline Millman, a STEM Ambassador.
Please contact Caroline to enquire or make arrangements.
Contact us
If you have any questions, or want to discuss the Challenge or our research, please do not hesitate to contact Caroline via: